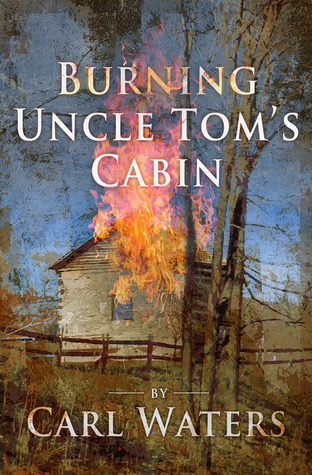 Harriet Beecher Stowe's Uncle Tom's Cabin was one of the most influential novels of its time. However, reading the classic today brings to light stereotypes and plot issues. But rather than write off this classic, author Carl Waters re-imagines and remixes the story into a four-book series that builds from the world and characters Stowe created and expands on the good she intended.
In Burning Uncle Tom's Cabin, young slave George Harris is a self-taught inventor whose owner despises him. His wife Eliza, however, belongs to another slave owner, along with their three-year-old son Harry.
While George dreams of the day when he can escape to Canada and work to earn enough money so he can buy his family's freedom, Eliza tries to see the best in her situation. But when her owner falls into financial troubles and plans to offer up Harry as payment against his debt, Eliza runs north with her son.
Suddenly, George must forget his careful planning and immediately go after his family if he has any hope of finding them before the slave hunters capture them.
An innovative retelling that offers fresh insight into America's past, Burning Uncle Tom's Cabin is sure to spark as much conversation as the original classic itself.
Take time to read the GREAT reviews of others:
Goodreads Reviews
Amazon Reviews
Purchase your copy today:
kindle @ Amazon
or
paperback @ Barnes and Nobles