Goodnight Ark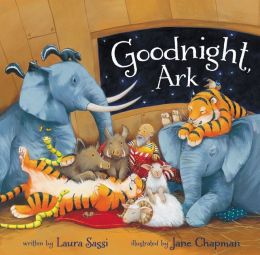 This is a good read for children. The story is centered around Noah's Ark. Noah is preparing all the animals in the ark for a Good night. The book has humor and great colorful pictures. The rhyming sentences provides for the reader to have a certain rhythm to their storytelling voice which enhances the story. The story is best told to children who are not familiar with the biblical truth. Most of the children that knew this story wanted to know why Noah's son's were not helping him with the animals. The children enjoyed the books and I enjoyed the laughter and remarks. The rating for this is 3.5 / 5
JUNE
Aubrey James is Nashville's Sweetheart, a famous country singer loved by thousands of people.
When her parents are suddenly taken from her, she turns her back on God and dives into singing career.
Aubrey tries her hardest to keep her life private, however someone close to her betrays her trust and sells insider information in an effort to bring Aubrey down. Aubrey decides the best way to clear the rumors is to tell her own story and face her past. She also must face the person she wished she could forget.
My Review
: This was a good read for me. All characters were believable. The book is done in an interview format. ( the protagonist speaking with a reporter and retells an event or their life) I enjoyed how her life developed as she retold her story. There is drama, heartbreak and emotional suspense. This is a Christian fiction novel.
Characters in the book are believable but no one actually stood out for me as memorable except the protagonist.
The book title and the storyline connection is a good match: 5/5 rating.
The book cover is simple however it connects with the story line, my
rating is 3.5/5 and the overall reading review of the novel is a DArn Good read with
a review rating of 3.5 /5 .
___________________________________________________________________________
This novel is a collection of four stand alone novellas. The stories take you into the lives of the Amish communities. You begin in
Lancaster Co, PA with young love that faded into a garden of blossomed love, then you travel to Middlefield, OH where love is shy but blooms. Afterwards you
are taken to West Kootenai, MT and watch a grieving character find a love that sprouts and lastly we enter the state line of Indiana where a runway hidden in a barn alone with a secret hidden in the garden.
All of the stories are interesting, well written and blooms delightfully. I read them each while sitting in my sunroom over looking my small garden awaiting work to be done. Each story has an innocent love brewing and ends wonderfully.
I look forward to reading more from each author. I recommend this novel for readers that enjoy wholesome
Christian fiction reading with a pitch of history. The bonus recipes located at the end of the novel and
the list of Amish vocabulary words in the beginning of each chapter were wonderful additions. Kudos to each author. This novel sits on my shelf with a collectable reading rating of 4/5.
I really didnt know what to expect from this book. I enjoy reading memoirs and this was a memoir. I first saw Brenda W. speaking at a Women's Ministry event. Then i saw her book and decided to read it.
Brenda Warner was married to a NFL superstar and appeared on Dancing with the Stars alum Kurt Warner. But years earlier, she found herself living through that midnight storm: a healthy baby tragically injured in the bathtub; a sudden end to a career she loved; betrayal and divorce; poverty; public humiliation; a deadly natural disaster that destroyed her foundation and shook her to her core.
Most would say she 'whined' through the book. She wanted her way or no way. her trials and tribulations was definitely tough for any woman to endear. Brenda came out of her storm very well but it was awful hard as a tragic accident occurs, a marriage gone bad happens, back home where she started from hits like dejavue. the death of two love ones is unbearable, plans dreamed of and working towards seem to be getting further away from Brenda but she decides to prevail. this woman uses all her faith to pull her through and eventually mends her heart so she can move forward and live for those that presently needed her attention.
This book was a pretty good read and sits on my half as a darn good read with a 31/2 review rating. I would like to thank Ms. Brends W. for sharing her life events with the book world, for this is your life you have opened up for those to read, judge and talk about. I commend you.