First Lines Friday
I encourage all of my fellow book bloggers and bookhearts to play along.
Grab your current read(s).

Share the first line(s).

Include the title and author.
First line: Chapter 1. Page 1:
"Jerry cover me, as bullets fly over their heads."
Rules:
*Grab a book, any book.
*Turn to page 56.
*Find any sentence, (or few, just don't spoil it) that grabs you.
*Post it.
*Add your (url) post below in Linky. Add the post url, not your blog url. It's that simple.
"

Okay, okay, I know, I know. I just said I'm up and down, now you wanna start preachin".
"Kirby, you haven't heard preachin in so long, you don't know what is sounds like.
I'm only trying to lift you up big brother. Let the walls down. Now you got something on
your mind, spit it out."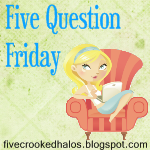 NO
What was your favorite subject in school? Most hated?
Fav:
African American History
dislike

: Accounting, only because i did not ask for the class.
D
id you have the something old new borrowed and blue at your wedding? What were they?
something old

: my grandmother's beautiful tiara veil. all of her grand daughters have worn it. now she awaits her first great grand daughter to do so.
something borrowed:

my friend insist that I use her slippers for their known comfort for reception she was correct.
something new

: Everything was new except the borrowed, and old.
something blue: a tiny blue crystal bracelet borrowed from Godmother.
W
hat one thing are you determined to do this summer?
Exercise More and lost 15 pds. ok. 10
Ice Cream all day long