Two young uniformed soldiers stepped back when she approached, taking her cumbersome bag helping her on to the train. Author: Marlene Banks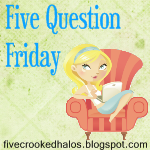 1.
Would you grow your hair out to donate it?
I must think on that one. HMMMMM. really aiming on the NO side. HMMMM, sitll thinking.
2.
What song makes you think of summer?
SummerBreeze
3. Are you a
flip flops or sandals kind of person?
around the house, flip flops in every color, to the mall or theater: fancy flops or sandals depending on what i'm doing aftwards
4. F
avorite summer treat
watermelon
5.
Do you do something special for the father of your children?
is this in relation to Father's day. nope, he's not my father. lol
(I'm happily married to the children father)
when the chidlren were toddlers i would make a german chocolate cake (from scratch) and let them decorate it.
(we don't exchange on father and mother day, sometimes we get each other cards but no gifts)
This year I made my son pay me for his gift.
He wanted to get his dad a made from scratch German Chocolate cake since he has not had one in a full year due to a fast from sweets.