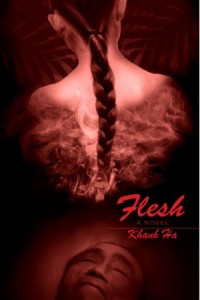 Author Khanh Ha's debut novel, Flesh, takes place in Annam (Vietnam today) around the turn of the 20th century and follows several years in the life of Tài, a poor, young villager. The story directs the readers into a devastating beheading of three men. One of these men were Tai's father.
Tài's father was a bandit, more like Robin Hood. His father's death left Tài with two tasks: seek vengeance upon the man who betrayed his father, and unify his father's skull with his body so that he may properly be laid to rest.
Khanh takes readers on a journey far beneath the surface of a land fraught of trauma, full of disease and people do what needs to be done for survival. The journey is dark, violent and even heartbreaking.
As the protagonist, Tai seeks out the skull of his father, he is taken into the world of opium trade, becomes an in indentured servant, meets a girl, finds love and discovers more about the father he didn't really know.
A bold and confident coming of age story of a young man psychologically scarred by violence and driven by family loyalty and obligations, Flesh takes readers into the memory of Tai as he recalls his life.
IT's hard to describe this novel. It one of those reads that you got to read for yourself. I definitely enjoyed the authors writing style. Unique. The ending was amazing. Definitely didnt see it coming. In the beginning the story was somewhat slow then it picked up somewhat for me after a few chapters. The author descriptive skills are amazing. He has the writing skills to make the reader imagine every scene he sets, each mood, every setting. The prose felt poetic at times.
The writer also provides readers with some history relating to the times and conditions of the

French, the resident Chinese, and the Tonkinese. I mostly enjoyed that too.
Author Khanh Ha is truly a talented writer. I enjoyed the novel and it sits on my shelf as a
About the Author: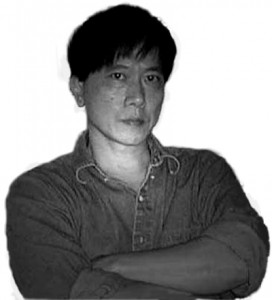 Khanh Ha was born in Hue, the former capital of Vietnam. During his teen years he began writing short stories which won him several awards in the Vietnamese adolescent magazines. He graduated from Ohio University with a bachelor's degree in Journalism. Fleshis his first novel. He is at work on a new novel.
Blog tour hosted by:
Pump UP Your Books
click to site